---
#nowplaying
Device (2013) … finally listened to the full album from
Disturbed
vocalist David Draiman and
Filter
guitarist Geno Lenardo. Much more on the industrial metal side than Disturbed's melodic but heavy nu-metal. With Draiman's distinct voice and songwriting style, it's hard not to hear Disturbed in the mix, but that's nothing to fault this album with. The music is good, melodic, and with just enough heaviness; but the guitars and drums sometimes drown each other out in messy electronic fuzz, and the album losses steam after the halfway point. Maybe Clayton from
Celldweller
can help Device work out their sonic preciseness on the next album ... that would be an awesome guest appearance!
---
I didn't care for Draiman &
Lzzy Hale
's take on
Ozzy Osbourne
&
Lita Ford
's "Close My Eyes Forever" at first listen, but after a couple spins, I really appreciate what they've done with the classic song. And the list of other guest appearances are impressive and impactful to their respective songs:
Serj Tankian
(
System Of A Down
),
Geezer Butler
(
Black Sabbath
), Tom Morello (
Rage Against The Machine
,
Audioslave
,
The Nightwatchman
), M. Shadows (
Avenged Sevenfold
), and
Glenn Hughes
(everybody!). I'm a big fan of Draiman and Disturbed, so this album will certainly get repeat listens from me.
---
Was this album cover inspired by the Borg queen in the "
Star Trek: First Contact
" movie?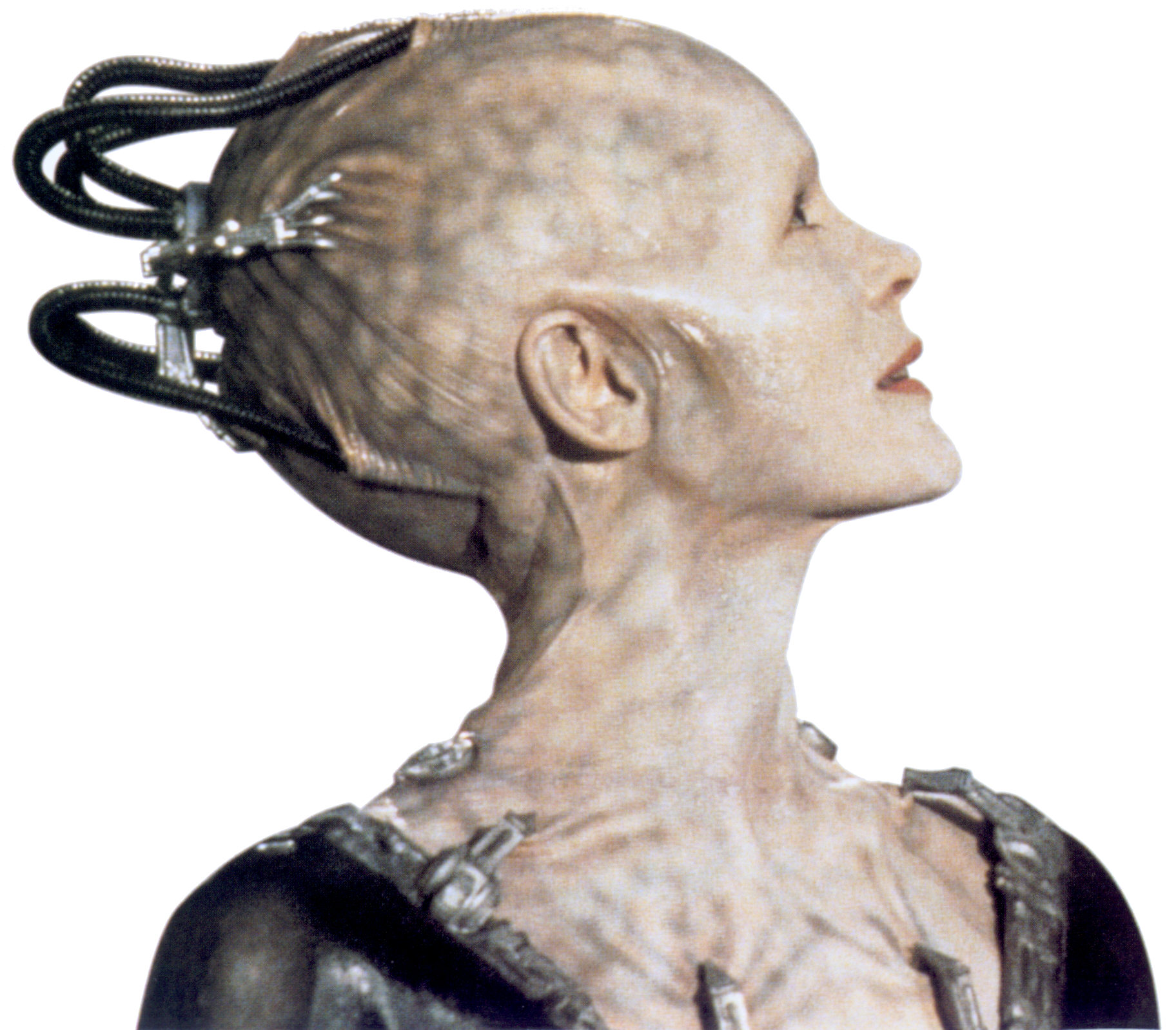 ---
#nowplaying
Arkham Witch "On Crom's Mountain" (2011) … lumped into the doom metal or stoner metal crowd, this album could have easily been recorded during the
NWOBHM
. But unlike many of the bands revisiting this sound today, Arkham Witch sound true and original, instead of cheesy, contrived, and boring. Amazing album from start to finish.
---
#nowplaying
Bakken "Death Of A Hero" … power-metal without the excessive keyboards, without the excessive studio production, and with normal vocals, instead of the high-pitched falsetto that began to plague this otherwise fine genre. I hear some
James Hetfield
in the vocals and an occasional classic
Judas Priest
in the guitar riffs. Bakken are not breaking new ground here or blowing my socks off, but this is a damn fun album to turn the volume up on. There's some cheese metal that seeps through every now and then, but I'm really enjoying this traditional heavy metal album.
---


Here's a story you ever want to experience first-hand…
…that was
Dokken
bassist Sean McNabb providing details on why their private jet the band was riding with
Ratt
on needed to make an emergency landing in Moline, IL (USA). Of course, they still made it to the show by hauling it in SUVs in Wauconda, IL.
---
God Forbid
have decided to disband after Doc Coyle removed himself from the band in an
open letter on his blog
. Doc's letter is worth reading. It's well written, sound in his reasons for leaving the band, and in no way burning bridges. I, for one, am eager to hear his next project. God Forbid had really expanded their sound in the last couple albums, and I hope Doc stretches things even further.
---
I'm sure you love, can't live without the technology we are blessed to have today, but damn this shit gets
expensive
. Nike expensive (pay $180 for shoes that cost $10 to product)! And all thanks to marketing budgets…
Text messages: Cost to consumer = $0.20 per text; Cost to produce = $0
HDMI cables: Cost to consumer for brand-name 8 ft. cable = $45; Cost to produce = $3
Smartphone devices: Cost to consumer for 16GB iPhone 5 = $549; Cost to produce = $200
Printer ink: Cost to consumer = $80 per ounce; Cost to produce = $10 per ounce
Wireless service: Cost to consumer for Verizon unlimited talk/10GB data plan = $100 per month; Cost to produce = $37 per month
Cloud storage: Cost to consumer for Carbonite Pro Business Premier = $1.20 per GB; Cost to produce = $0.10 per GB
---
Saw "Planes" at the
drive-thru
this past weekend. It's "
Cars
" reincarnated with planes and the same jokes. Entertaining kids movie, but "Cars" was better. And watched "The Love Letter" last night. Budget production, mediocre acting, and no character development beyond main character Helen, which is a shame because the story was original and entertaining.
---


[the end.]